Professors Conducting Research Leading to a COVID-19 Test

SUNY Poly announced that Empire Innovation Professor of Nanobioscience Dr. Nate Cady and Associate Professor Dr. Scott Tenenbaum, Head of Nanobioscience, have been awarded funding by SUNY to fabricate a more complex novel coronavirus (COVID-19) diagnostic test that can provide additional data points to arm medical workers with the information they need to potentially improve care.
In partnership with Ciencia, Inc., based in East Hartford, CT, and the Wadsworth Center's Dr. Klemen Strle, the test will not only detect a patient's infection with the virus, which is at the center of today's global pandemic, but it will also provide information about the patient's immune response and disease status. This could potentially help doctors and medical staff better treat those who might require greater care.
---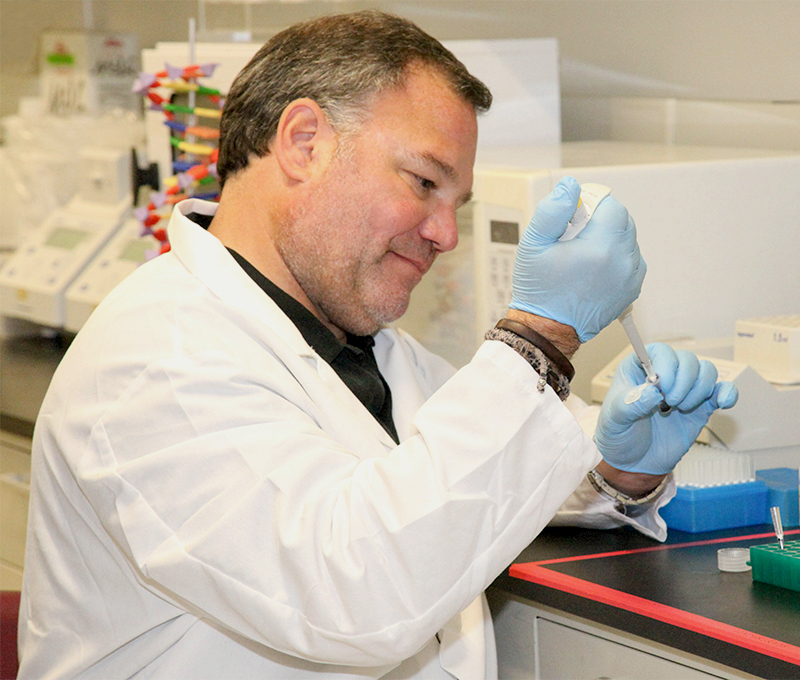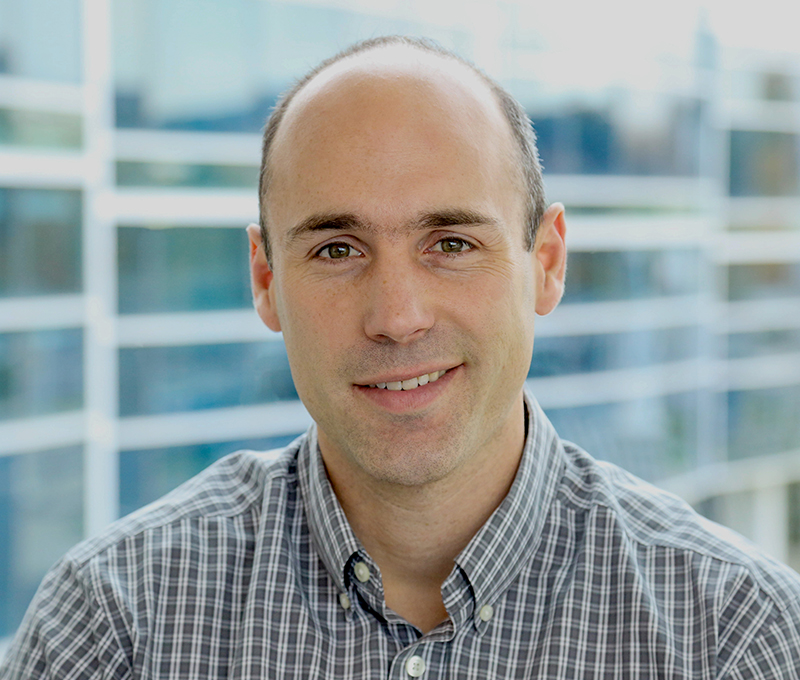 This effort will also provide an educational opportunity for a SUNY Poly graduate student, who will work with a team of researchers from Dr. Tenenbaum's lab. Leveraging SUNY Poly's advanced nanobioscience laboratories, this research will also use the world-class on-campus cleanrooms where the detection chips will be fabricated.
"I am grateful to our partners Ciencia, Inc. and the Wadsworth Center, along with our research team who, while employing additional precautions and social distancing measures in the labs, continue their work that we hope can help put critical information in the hands of front-line healthcare workers who could then treat patients in ways that could lead to improved outcomes," said Dr. Cady. "I have also been proud to take part in SUNY Poly's additional efforts, such as 3D-printed personal protective equipment for area healthcare workers; all of which we hope will play at least a small role in 'flattening the curve.'"
"This research is a testament to the powerful progress that SUNY Poly is capable of, and I would especially like to thank Ciencia, Inc., the Wadsworth Center, and our research team, including Frank Doyle and Zach Wurz, for coming together and working toward a more informative diagnostic which can potentially drive impactful, life-saving responses for our most vulnerable patients," said Dr. Tenenbaum. "This targeted funding is proof that SUNY Poly's resources can help address a number of current critical challenges, and we hope it may inspire improved human health outcomes."
The unique presentation of COVID-19 in patients, such as its long incubation period and its particularly greater impact on those with underlying health conditions makes the research to take place highly relevant; a diagnostic that provides faster detection of COVID-19, with more information about the patient's health status, including, for example, whether they are clear of the infection, and if they have generated antibodies against the virus, could lead to greater understanding of the disease and which patients may need more intensive treatment sooner. By measuring the level of antibodies in a patient's blood, the same test could provide an estimate of how long it has been since they were infected and what stage of recovery they may be experiencing.
SUNY Poly also announced it is using 3D printing technology to help mitigate a national shortage of personal protective equipment (PPE) for health care workers by manufacturing parts for face shields. With funding from Oneida County, the effort is being led by Brian Taylor, Manager of Engineering and Support Services; Dr. Michael Carpenter, Associate Professor and Interim Dean of the College of Engineering; and SUNY Poly Empire Innovation Professor of Nanobioscience Dr. Nate Cady, and has already produced hundreds of 3D-printed face shields. In addition, the Walmart Distribution Center in Marcy provided PPE that will also be distributed. It's just one of several ways the institution is assisting to help slow the spread of the novel coronavirus (COVID-19) beyond its campuses and across New York State and beyond. For more information, visit: https://sunypoly.edu/news/news-release-suny-poly-faculty-and-staff-begin-manufacturing-personal-protective-equipment.html.