College of Health Sciences Delivers Joy to Mohawk Valley Health Care Workers

SUNY Poly's College of Health Sciences helped to spread cheer to Mohawk Valley health care workers through the donation of gift baskets and notes of encouragement.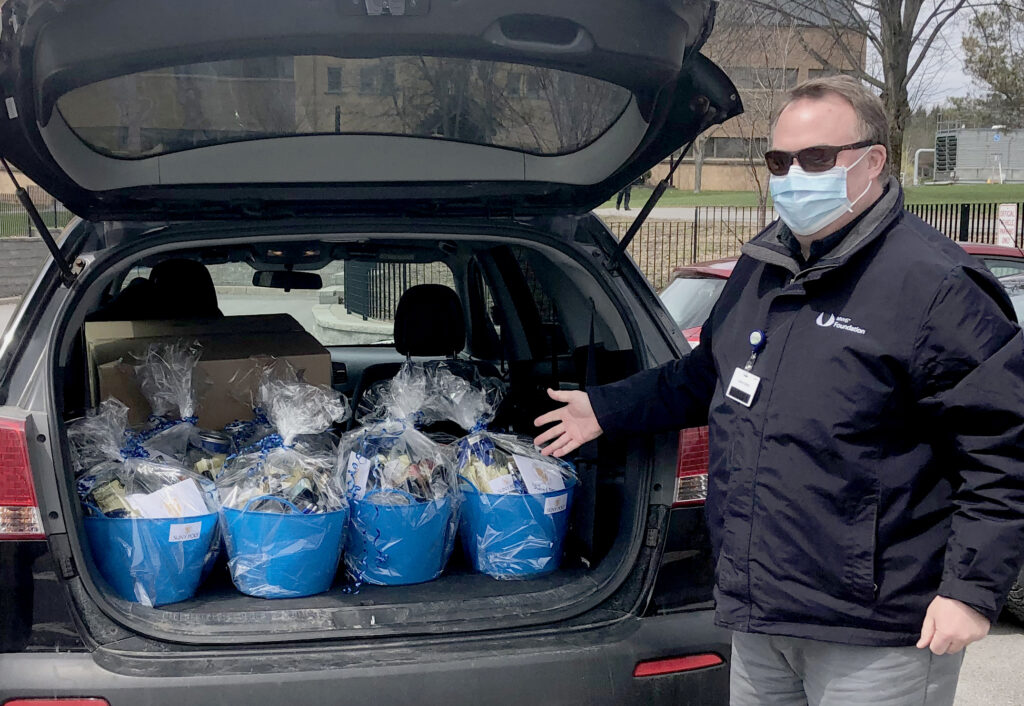 Utica Coffee Roasting Co. partnered with the college to donate baskets that contained bags of assorted coffees, Hershey's Kisses, pens, and encouraging messages to workers at hospitals in the cities of Rome and Utica. The donations were delivered to Rome Memorial Hospital and John Forbes, vice president of philanthropy for the MVHS Foundation, came to SUNY Poly to pick up the donations on Friday, April 17. 
"The College of Health Sciences was proud to assist healthcare workers at Faxton St. Luke's, St. Elizabeth's and Rome Memorial Hospital who are tirelessly working to restore the health of those affected by COVID-19," said Dr. Kathleen Rourke, Interim Dean of the College of Health Sciences. "A little joy can go a long way and we are happy to have partnered with Utica Coffee Roasters who will be matching our donations."