Nicole Watson '83

From SUNY Poly to the South (Atlanta, GA), Nicole Watson '83 has made the most of her college experience by channeling an extraordinary career. As an award-winning media professional, she has worked for most of the top names in the broadcast industry, including Turner Broadcasting, HBO, ESPN, BET, and CBS. Her career has taken her around the globe covering over 28 different sports in 10 different countries while interviewing champions like Muhammed Ali, Pat Riley, Kobe Bryant, Carl Edwards, Jackie Joyner Kersee, and many more. Watson has also written and produced content in the areas of news, public affairs, business, entertainment, and travel.
According to Watson, "It was such a blessing for a small-town girl who started out not really knowing what she wanted to do but understood that being a business major would lay the ground work."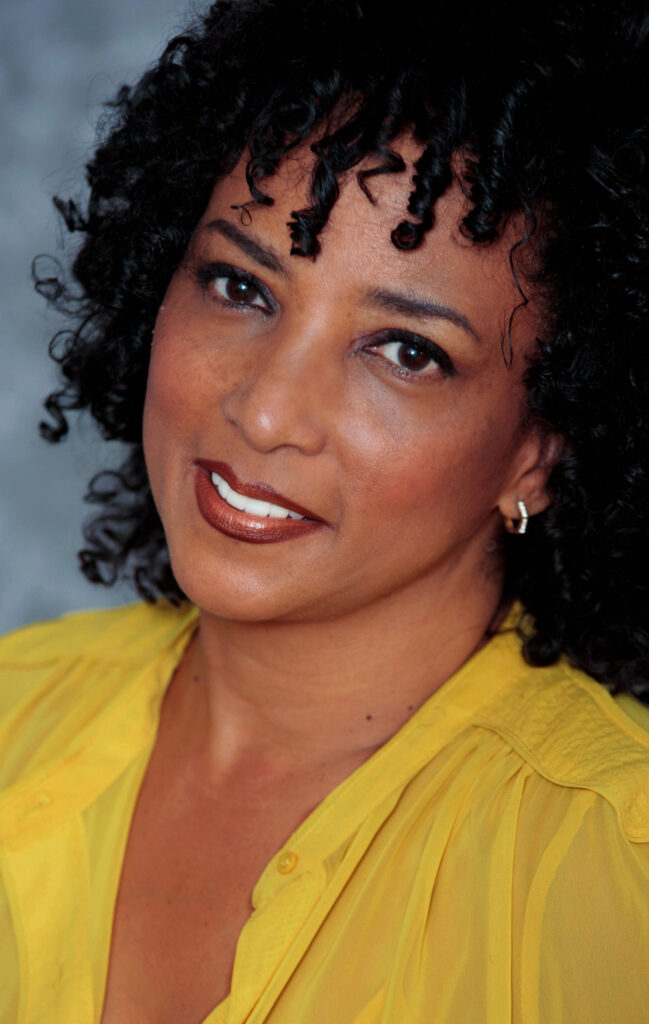 Watson, a native of Rome, N.Y., has been a sports fan since her childhood and began her journey to SUNY Poly, known as SUNYIT at the time, in the early '80s after graduating from Rome Free Academy (RFA). While at RFA she was a standout sprinter and part of an accomplished track and field team that went on to win many regional and state competitions. She also took an interest in golf at the age of 15, which allowed her to have cherished moments with her dad who taught her the ins and outs of the game.
"I ran track for RFA and had the chance to go to a couple different places, but decided to stay close to home," Watson said. "I just knew that, as a young person coming from a small city, there was a bigger world out there, and I wanted to experience it."
Unsure of which career path she wanted to venture into, Watson decided upon SUNY Poly's Business Administration program because of the vast career opportunities it affords to students, offering the chance to hone in on several aspects of business, from finance to entrepreneurship.
"I just wanted to take what was offered in business and knew that there was something bigger than myself, study close to home, and still have all the comforts of it," she said. "I knew that I could be part of a bigger picture."
After enrolling, Watson became less focused on track and more focused on her coursework. She also found her voice as an activist as part of what was then SUNY Poly's Black Student Union – now the Black Latino Asian Student Union (BLASU), for which she served as vice president.
"It was a phenomenal experience, especially at the time, we needed a voice and we organized to get things done and be supportive of each other," Watson said. "It was an organization that allowed us to support students who looked like us, but also coordinate our efforts to do things with other organizations on campus."
Watson also remembers former business instructor Robert Orillo, whom she said would always go above and beyond to prepare his students for the "real world."
"He had a casual, yet collected way of teaching finance and teaching us the world of business," Watson said of Orillo. "He wanted to make sure we had an understanding of what the work would be like and also tried to incorporate real-life circumstances and situations."
Having enjoyed writing in addition to her business courses, Watson applied to and landed a job at Cosmopolitan magazine upon graduation in 1983. Ironically, she passed up the opportunity on the first day she was to report to work.
"I have five sisters and three of them lived in Washington, D.C., at the time and they were like 'No, don't go to New York, come here to D.C. with us,' she recalls." "They asked, and I listened."
It resulted in her finding work on Capitol Hill as an office manager for the Research Council of Washington where she worked her way up to the firm's marketing department. Her yearning for a writing career lingered and, one day, Watson found herself browsing the newspaper's classified advertisements to help her sister find a job in banking.
"I saw 'B,' business, banking, and Black Entertainment Television," Watson said. "They needed an administrative assistant to work for the vice president of production."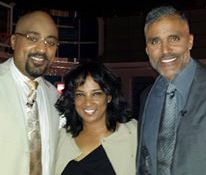 Although she had not been anticipating a career change, she applied and got the job at BET. She quickly soaked up everything BET had to offer during their formative stages. After months of being there she oftentimes helped the crew in the sports department with their production work. It wasn't long before a job opened up in their department. Reluctant to lose his assistant, her supervisor gave his blessing, and she then switched over to her first love—sports. She produced black college football and basketball and was then charged by her executive producer to come up with a program for the off season. She worked diligently with her coworker to create a new concept for a round-table discussion with beat writers to talk about sports. The program was called "The Sports Report," and it wasn't long before the show was a network hit. It introduced several of today's top sports reporters, including James Brown (CBS Sports), David Aldridge (NBA Analyst and sports reporter), Bill Rhoden (The NY Times) and Mike Wilbon (PTI on ESPN). Watson was the first to put all of these journalists on a national broadcast and developed the popular program which later catapulted her to other opportunities as well. The show garnered so much hype that it got the attention of the executives at ESPN.
"ESPN copied it and called it, 'The Sports Reporters,' and that's how I got the job at ESPN," she said. "I only stayed at ESPN for six months and, meanwhile, had another offer at Turner at the same time."
After being an associate producer on ESPN's "SportsCenter," Watson left the network for a career with Turner where she became both a producer and reporter who covered the NFL, NBA, Super Bowls and Olympic sports. Her time at Turner (TBS and TNT) also allowed her to travel extensively both domestically and internationally, covering sports around the world in places like St. Petersburg, Russia; Barcelona, Spain; and Havana, Cuba. She spent close to seven years with Turner Broadcasting and then moved on to HBO where she was a producer/reporter on the Emmy Award winning program, "Inside the NFL."
Ms. Watson has used her vast experience to hold many positions in the media and digital communications industry. She has worked for many Fortune 500 companies with her own consulting firm and has recently held the position of Senior Regional Marketing Director for United Way of Greater Atlanta. Her comprehensive career allows her to teach the next generation of journalists and marketing communications professionals as both a college professor and mentor to many.
"At the end of the day, it's all about putting out the good word about your particular product or service," she said. "It's pretty simple because you just want the best for all those that you write about or talk about."
As she considers the possibility of being a travel writer at some point in the future, combining all of her favorite things into one career, Watson says her opportunities can be credited to her beginnings at SUNY Poly.
"SUNY was a great start and taught me to expand my thought process for what could potentially happen in the future," she said of the business field. "I believe it gave me a great foundation to know and understand how businesses operate at their core."
Story link: https://webapp.sunypoly.edu/stories/nicole-watson/