Initiative Provides Students with 'Stigma-Free Access' to Food and Other Important Items

Semiconductor manufacturer Wolfspeed is providing $12,000 to fund SUNY Polytechnic Institute's "Poly Pantry" this academic year.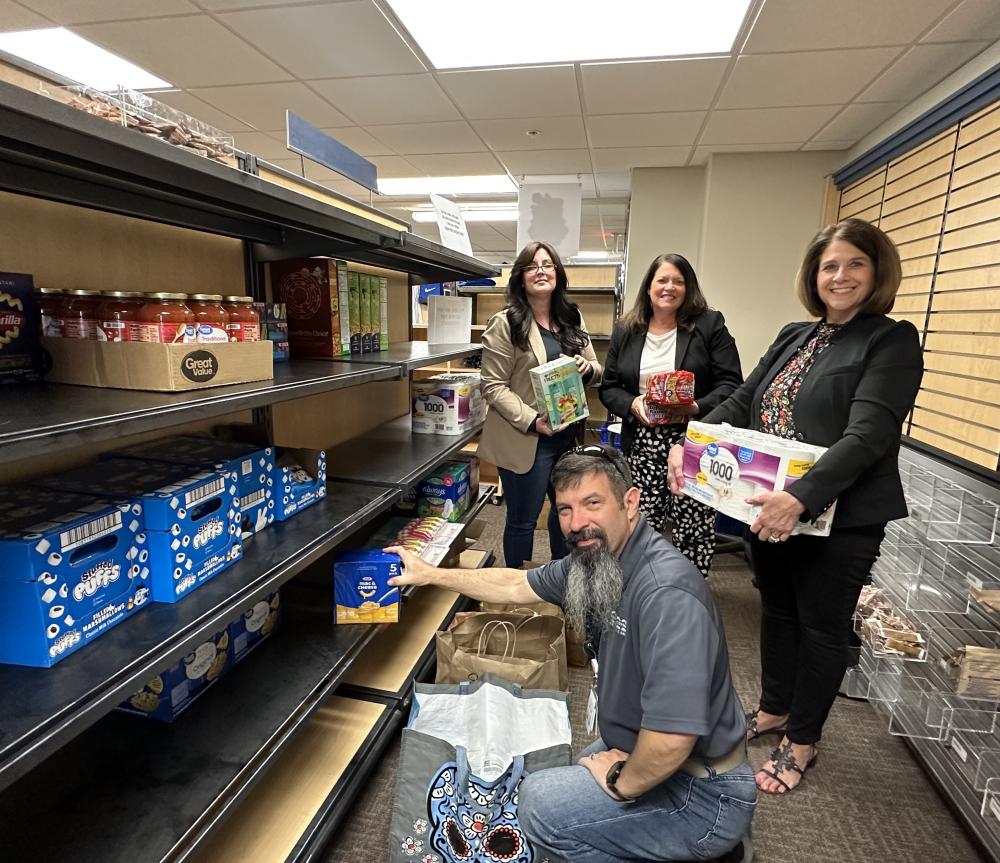 Wolfspeed has been a strong supporter of Poly Pantry, which provides students with "stigma-free access" to food and other essential items at no cost. For example, in May, Chuck Wellman, Wolfspeed's Upskilling Relationship Manager – Community Colleges and Military (NY), delivered a truckload of food items and hygiene products collected by fellow Wolfspeed employees.
"We are incredibly grateful for community partners like Wolfspeed for their continued support of Poly Pantry," said SUNY Poly Assistant Vice President of Development Andrea LaGatta. "These committed funds will go a long way to provide food and hygiene products for a number of our students who rely on them, ensuring they have what they need while they earn a valuable degree that will enable exciting opportunities throughout their lives."
"Helping shape the future of the semiconductor industry goes beyond our company's walls," said Jim Oerth, Wolfspeed Vice President of Mohawk Valley Fab Operations. "We understand the financial burdens faced by many college students and hope that our continued partnership and investment in SUNY Poly, in the form of scholarships and support of the Poly Pantry, will further allow students to focus their attention on their work and lead them to exciting career opportunities right here in Upstate New York at our Mohawk Valley Fab."
The pantry is supported through donations from, and the kindness of, the campus community and partners like Student Government at Utica (SGU), Wolfspeed, Food Bank of Central NY, Bargain Grocer, Swipe Out Hunger and Chobani. For more information visit: https://sunypoly.edu/polypantry.html.