Message from Assistant Vice President of Development

To Our SUNY Poly Family,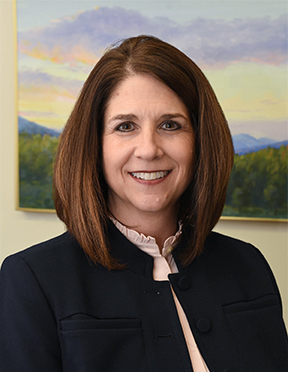 Alumni engagement is vital to the success of any university and its advancement. SUNY Polytechnic Institute is no different.
Your participation is the fabric of this institution and keeping you involved is one of our top priorities. Having recently welcomed our students back to campus, we invite you to become involved as a student mentor, an alumni ambassador, a guest lecturer, a member of an advisory committee, and/or a member of our Foundation's Board of Directors.  
Through this publication we share with you not only stories about your fellow alumni, but also current stories about our faculty and the momentous strides SUNY Polytechnic Institute is making in the areas of education, research and teaching.
It's truly an exciting time for SUNY Polytechnic Institute and we are thrilled to share some of that excitement with you in this issue of The Bridge Magazine. This magazine is all about keeping you connected, from our class notes to our alumni profiles. We want to keep you informed about upcoming events and share highlights from previous events.
As we look ahead, we are excited about SUNY Poly's reinvigorated future in the Mohawk Valley. Our community is working hard to bring the vision of SUNY Polytechnic Institute as the premier public polytechnic to fruition, and we can't do that without you.

Andrea LaGatta
Assistant Vice President of Development