Symposium Sets Students up for Success 

On Saturday, April 22, SUNY Poly Psychiatric Mental Health Nurse Practitioner (PMHNP) students attended a symposium cohosted by Program Coordinator/Clinical Assistant Professor of Nursing Patricia A. Roach, Nurse Practitioner Maria Allen, and Assistant Professor of Nursing Dr. Krystyna de Jacq, during which the students were able to learn key health concepts through hands-on experiences and games.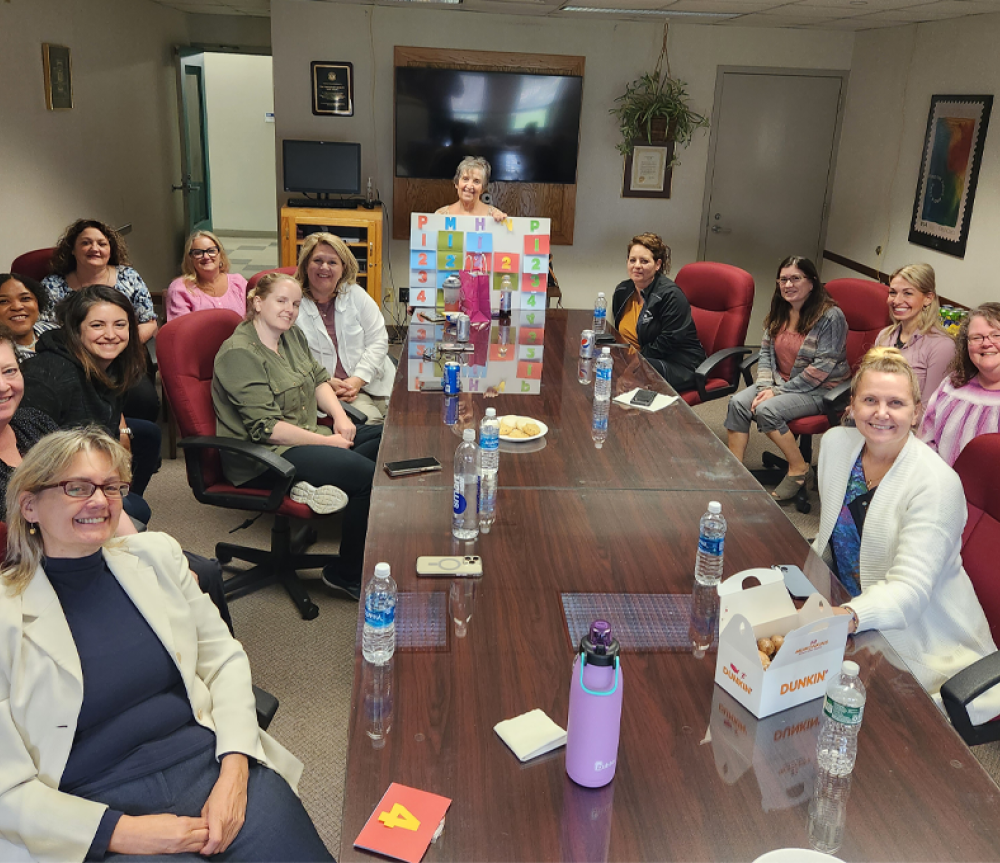 Students enjoyed meeting each other and faculty, while taking part in experimental exercises, in what was an informative and productive day. Activities included playing PMHNP Jeopardy with board review questions, experiencing a simulation with auditory hallucinations while trying to take a quiz, and meeting with Lieutenant Carey Phair and Drug Recognition Expert, Deputy Steve Eilers, from the Oneida County Sheriff's Office, where students were informed about the latest in substance use, among other topics.