SUNY Poly Athletes Recognized for Volunteer Effort 

Last year, SUNY Poly student-athletes began working with a local charity organization called Sleep in Heavenly Peace (SHP). The slogan for this group is "No Kid Sleeps on the Floor in this Town," and their mission is to build and provide beds to the local youth.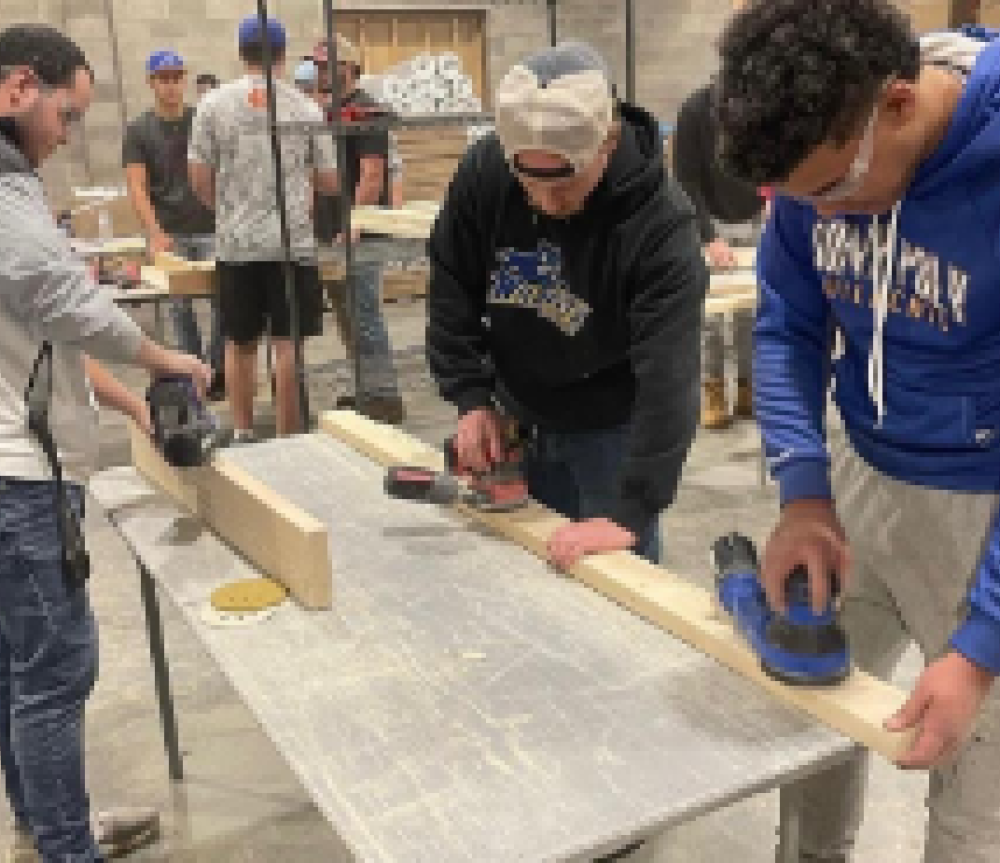 SUNY Poly has continued its partnership with SHP, and their student-athletes have volunteered their time to help build beds – an effort that was highlighted by the National Association of Division III Athletic Administrators (NADIIIAA) in April. The student-athletes spent time cutting, sanding, and staining wood, drilling holes and branding the headboards of beds with the school logo, and collecting bedding.

According to the NADIIIAA, the local SHP chapter has built 971 beds since its inception in August 2021. There is a strong need in the community as there are currently 175 children on a waiting list to receive a bed. Chapter president Steve Sperbeck notes that the SUNY Poly Athletics program has been to numerous builds for Sleep in Heavenly Peace over the course of the last 15 months.
"Their students always come out in full force to help kids in our community get beds. If 25 kids sign up, 40 athletes end up coming which is an awesome sight as many of these athletes are not even from the area, but they love to give back to the community which SUNY Poly is based in," said Sperbeck. "They leave with a smile on their faces knowing that they helped many kids get a bed. We love having them at our shop for a build and look forward to strengthening our partnership in the future."