Zackary Nisbet '23

Zackary Nisbet has always been interested in technology, whether it be coding or taking computers apart, but he was also fascinated by human behavior. It was because of the latter that he began his collegiate career at SUNY Binghamton as a Psychology major.
But as time went on, he felt it wasn't the right decision for his future, so he switched his major to Computer Science.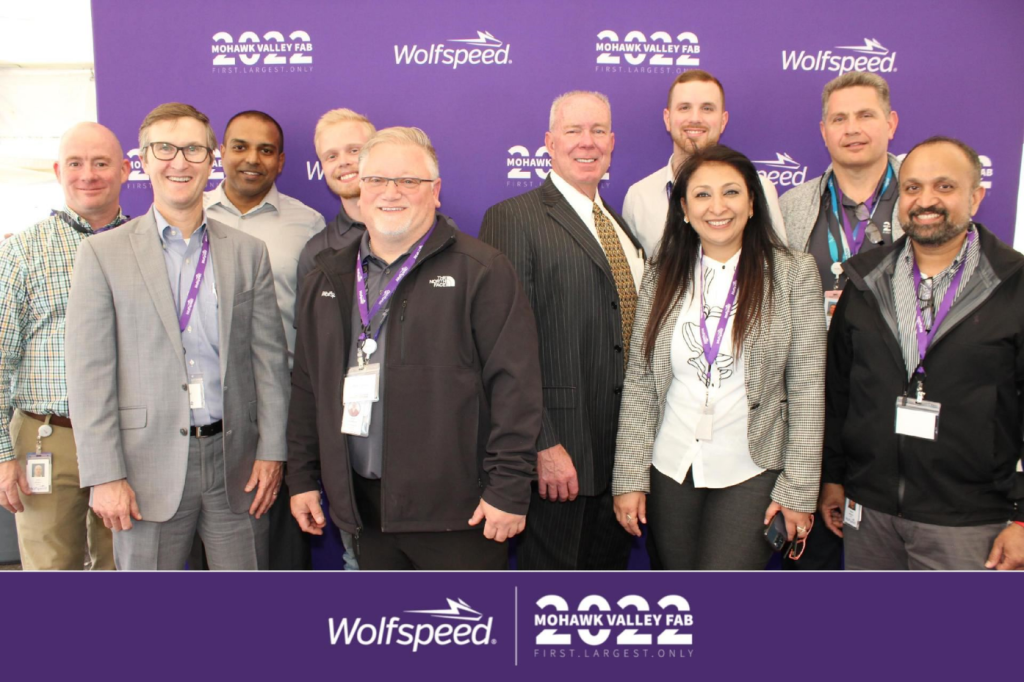 A 12-week summer internship would later bring him to the Mohawk Valley to work at Wolfspeed, located adjacent to SUNY Polytechnic Institute's Utica campus. Wolfspeed's $1.2 billion semiconductor wafer fabrication facility was still under construction, and as the only intern in IT that summer, Nisbet was responsible for networking IT infrastructure and connecting the first manufacturing tools to Wolfspeed's network domain.
Midway through the internship, one of the company's Vice Presidents approached him to see how things were going.
"I told them, 'It's going so well, I don't want to leave,'" said Nisbet, "and they said 'good, you don't have to.'"
The two then discussed what it would look like if he continued to work for them.
Given his responsibilities at the company, he needed to be present at the facility and therefore transfer universities.
"It was a no-brainer," said Nisbet.
He chose to attend SUNY Poly, which has a strong partnership with the company, and became a recipient of the Wolfspeed Scholarship, which is awarded to students committed to working hard, willing to collaborate, and have a passion for innovation. Unique benefits of the scholarship include professional mentorship from an individually assigned Wolfspeed employee, as well as exclusive networking opportunities with professionals in the company.
While finishing his degree in Network and Computer Security at SUNY Poly, and after about six months working with Wolfspeed, Nisbet was given an opportunity to transfer teams into a more strategic role as a business analyst in Wolfspeed's IT department—an opportunity he readily accepted. This new role significantly broadened his responsibilities, leading to his direct involvement with other Wolfspeed facilities throughout their end-to-end supply chain, including locations in North Carolina, California, Arkansas, and Malaysia. Fulfilling these responsibilities required Nisbet to travel, with the company facilitating his trips to each of the domestic sites.
"I'm kind of like an intermediary between business units and developers," said Nisbet. "Business users approach me with a problem, then I'll write a design about how we can fix it. I'll get approval from them, and then hand it off to Wolfspeed developers to implement it."
Nisbet will continue with the company in a part-time role close to their Durham, North Carolina headquarters as he pursues a Master's of Management Studies degree at Duke University, with plans of obtaining a full Master's of Business Administration in the future. His goal is to eventually hold a leadership role in a large tech-based company, and he believes the knowledge gained while getting his business degree will help him see the bigger picture—not just how a company, like Wolfspeed, operates internally, but how it fits into the semiconductor industry as a whole.
While attending SUNY Poly allowed Nisbet to advance his career at Wolfspeed, as he earned his degree, the move had several other advantages, especially given SUNY Poly's growing list of high-tech partners that offer exciting career opportunities for which the institution is working to tailor its curriculum. In addition to other potential semiconductor-based growth, partnership, and job opportunities that may come to the region and New York State as a result of the U.S. Chips and Science Act, Nisbet feels like he came to the right college at the right time.
Nisbet further gained invaluable knowledge as a member of the Network and Computer Security Club, where he was able to hear from professionals in the field about their experiences, participate in hackathons, and prepare for industry certifications.
He also enjoyed SUNY Poly's smaller class sizes.
He said he didn't want to be "stuck in a 300-person lecture hall interacting only with the teacher assistants and not the actual professor. I came here and it felt a lot like high school again, except that the professors are a lot more knowledgeable about what's going on in industry. So, I can interface with them directly. I loved that. As far as being career ready, if I wanted to jump into cybersecurity as a network or system administrator, or anything with machine learning [I could], but right now, my interest is in semiconductors."
For SUNY Poly students interested in semiconductors and cybersecurity, Nisbet has the following advice:
"If you want work experience, take advantage of the university's partnership with companies like Wolfspeed."