IDS Offers Students Flexibility and the Freedom to Explore Their Interests

Focusing on questions and problems most effectively addressed by integrating knowledge and skills from different fields of study, the Interdisciplinary Studies (IDS) Program at SUNY Poly is ideal for students seeking the flexibility and freedom to create a course of study that reflects their own intellectual interests and professional and career goals.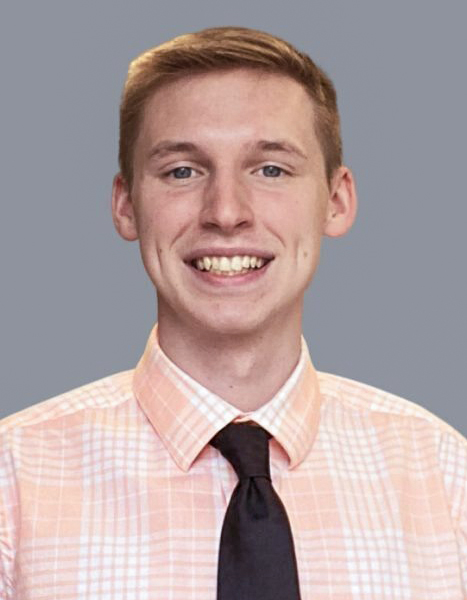 Rather than following a standardized curriculum, students define their goals and design an individualized concentration that empowers them to achieve their objectives.
"We believe that designing one's own education is one of the most transformative experiences a student can have and prepares our graduates to take control of their future," said Associate Professor of Humanities and IDS Program Coordinator Dr. Daryl Lee.
Preparation for the pursuit of a law degree is one of several paths IDS students can embark on. This was the case for two recent SUNY Poly alums, Kyle Delano and Isabella Carr-Perri.
Kyle Delano '22
A native of the Mohawk Valley, Kyle Delano graduated from SUNY Poly with an IDS degree in 2022.
He said he decided to attend SUNY Poly because it has high-rated educational programs and great facilities.
"My experience was very positive," said Delano. "The faculty helped me develop stronger writing and analytical thinking skills. They were very generous and helpful, providing me with a variety of knowledge, perspectives, and many educational opportunities."
The reason he picked IDS was to better understand and fuse a variety of perspectives and be able to take courses in the areas of political science and law. The IDS Program allowed him to pursue many courses that provided a good understanding of the functions of government and law.
"At the same time, the core courses in IDS challenged me to think in more complicated ways and bring together different and competing interests," he explained. "IDS helped me develop my analytical reasoning in integrating different ideas and to become a more efficient writer. This basis has helped me spot important legal issues in cases and more effectively bring legal issues together comprehensively. It has also helped me to write and discuss the law in more clear ways."
Delano is currently continuing his education at Albany Law School. He chose to study law out of a desire to help others in a field that is often complicated.
"I feel it is an area where I can make a positive impact in my community," said Delano. "My future plans are to return to the Mohawk Valley and apply the legal knowledge and skills I have learned to help the local community. I am actively seeking out a variety of legal opportunities to have a well-rounded foundation to pursue multiple areas of law in the future."
Isabella Carr-Perri '22
Endicott native Isabella Carr-Perri was attracted to SUNY Poly because of its IDS program, something not offered at many schools.
"I like law, politics, and philosophy, but I really didn't want to confine myself to one [as an undergraduate student]," she said. "I wanted to learn about the law, but in different facets, just because I wasn't 100 percent sure that I wanted to be a lawyer. So that's kind of what drew me to the IDS program … the flexibility, critical thinking and writing skills that can get you pretty far, regardless of what profession you choose."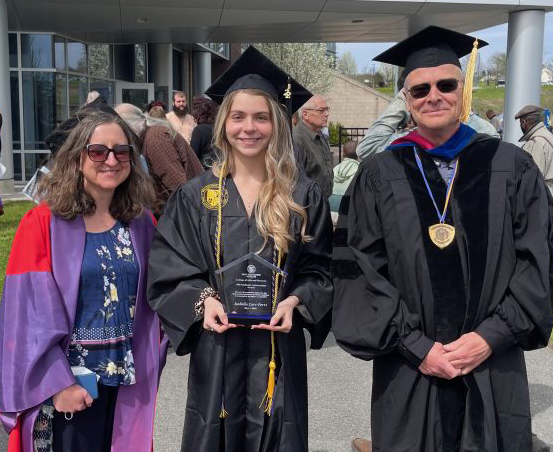 Her brother, who has a developmental disability, was an inspiration for her to get into the law field. Seeing how he was often targeted and mistreated by others, Isabella knew from a young age that she wanted to assist those with similar experiences.
"I believe the legal profession is where I can probably bring about the most change, advocating for those who cannot advocate for themselves," she said.
The 2022 SUNY Poly grad, now attending Quinnipiac University's School of Law, enjoyed looking at complex problems from different disciplinary perspectives, which is at the core of IDS. She used this when looking at the Second Amendment as part of her capstone project, as well as analyzing recent Supreme Court decisions which have drastically changed law.
"I'm able to look at these topics from different perspectives and bring that into the classroom discussion," she said. "For instance, the policy and economic reasons behind it or looking at it through a criminological lens. I don't think I would have necessarily been able to bring those perspectives to the table if it weren't for IDS."
While she sees a future as a litigator, Isabella is also fascinated with transactions and contracts, which is why she's simultaneously getting her MBA at Quinnipiac, with the goal of one day owning and managing her own law firm.
For students interested in IDS, she offers the following advice:
"People always tell you, 'You have to know what you want to do,'" she said. "But I think it's okay if you don't. It's programs like [IDS] that enable you to figure it out. It makes the process a little less scary because your professors are there to help guide you, but also let you explore what makes sense to you."