Myles Duah '23

When he was a rising tenth grader attending a six-week summer intensive called "All-Star Code," Staten Island native Myles Duah developed an interest in computer science. The goal of the program is to create economic opportunity for young men of color by developing an entrepreneurial mindset and supplying the tools needed to succeed in the innovation economy.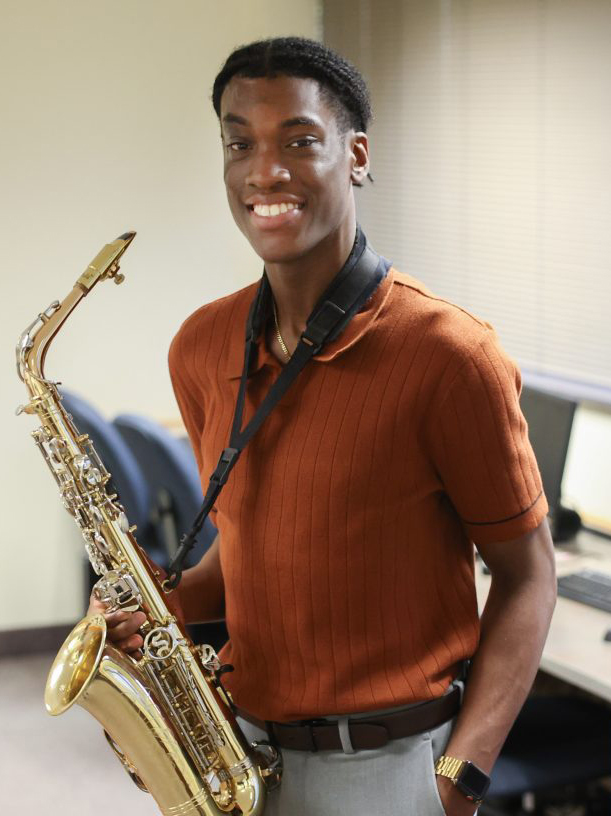 It may have only lasted a few weeks, but its influence on Duah, who is now a senior at SUNY Polytechnic Institute, has remained to this day. In fact, it was the catalyst of he and his roommate Dimitar Gjorgievski's capstone project. The two students designed a course teaching the basics of computer science to middle and high school students in the Utica area in schools that do not currently offer the subject. As a result, Duah and Gjorgievski are providing the students with the same opportunity he received almost eight summers ago.
Duah's first trip to SUNY Poly's campus was in 2019 on Accepted Students Day.
"It was just such a bright place," he said. "It was really new to me and not like [New York] City at all. It's not as fast paced and you get a lot of time to really focus on yourself."
He was also drawn to the smaller class sizes, which reminded him of the K-12 school he attended back home.
Reflecting on the past four years, Duah said the main thing that's stood out about SUNY Poly are the opportunities provided to students.
"You can come here and literally do anything that you want to do," said Duah.
This includes starting a club.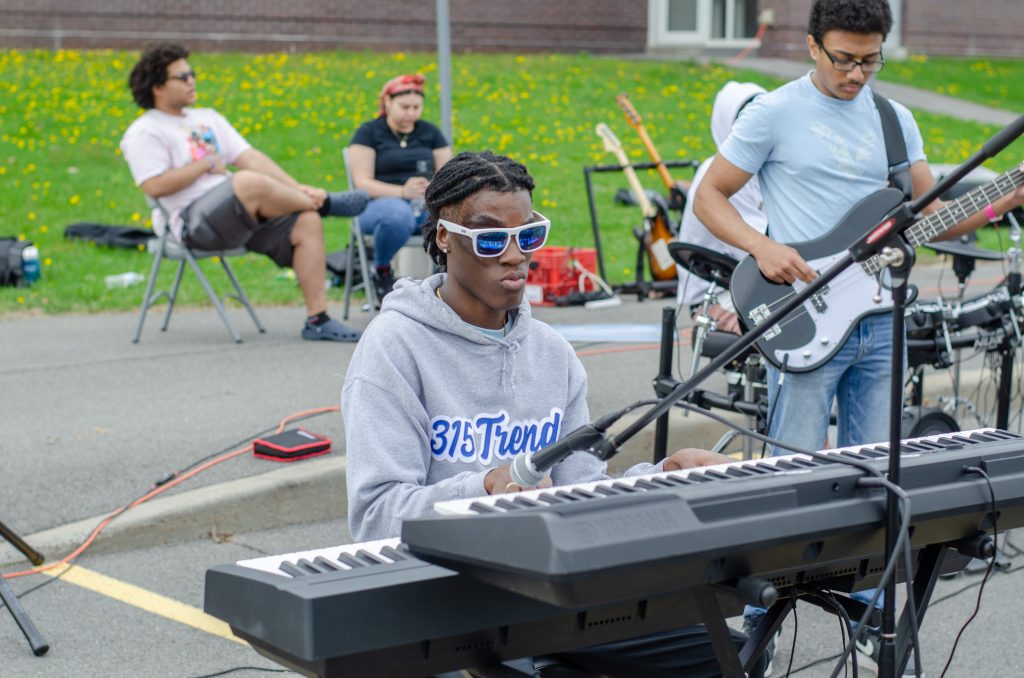 Sharing his passion for music
While technology is something Duah has come to love, one of his first interests in life was music. For example, he still plays the drums and piano, and he has showcased his talents on the saxophone (tenor, soprano, and baritone) since he was four years old.
As a member of modern and concert band in high school, Duah became passionate about jazz. He's also a fan of hip-hop music, largely due to the lyrical components, and while at SUNY Poly, Duah fused those interests together as founding president of the Jazz and Hip-Hop Club.
"I'm very familiar with the instruments and wiring of all the equipment, so I was able to teach something I'm really passionate about and share that passion with other people," he said.
While they were largely inactive during the pandemic, interest in the club has since surged, as they now boast approximately 50 members.
During their meetings, in addition to learning and playing music, the club members play games, have had paint and sips, put on a music festival and poetry slam, as well as organized a field trip to the Syracuse restaurant, Funk 'N Waffles.
Despite his pending graduation, the blossoming club will continue to remain a part of SUNY Poly's campus under new leadership.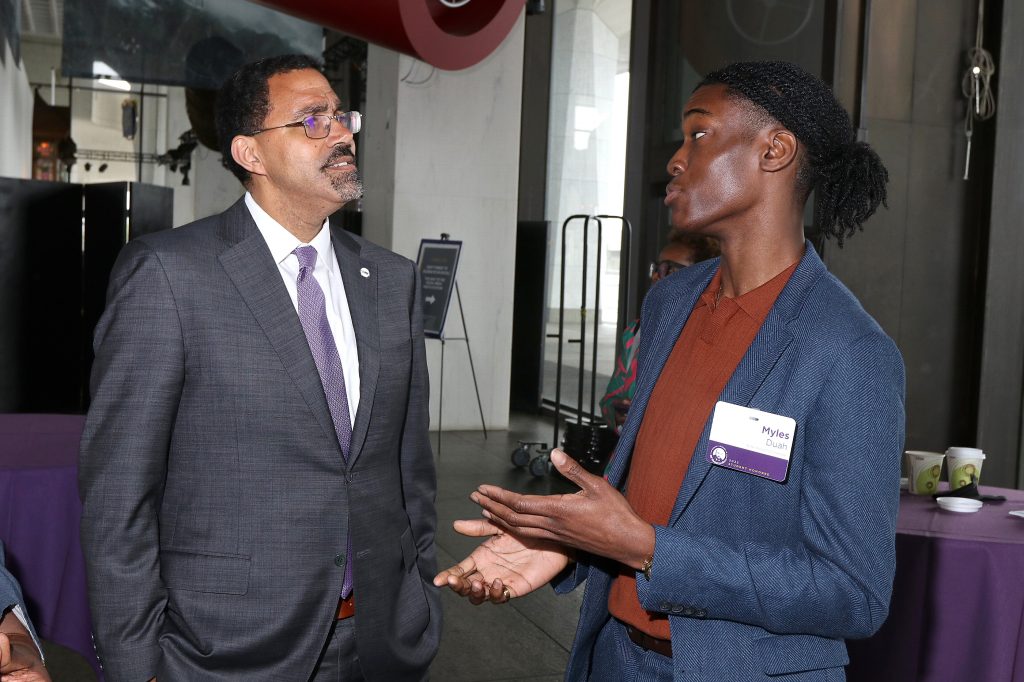 Fully emerged
One of Duah's college goals was to push himself out of his comfort zone.
In addition to exceling in the classroom and sharing his passion for music with others, Duah's accomplishments also include: serving as a resident advisor; being a mentor and assistant with SUNY Poly's Educational Opportunity Program (EOP); co-founding SUNY Poly's EOP and Collegiate Science and Technology Entry Program (CSTEP) Living Learning Community; serving on the SUNY Poly EOP Advisory Council; participating in the SUNY Poly Leadership Institute; and speaking at both the Equity & Empowerment and Breaking Barriers & Building Resistance Symposiums this past October.
All of these leadership experiences, he says, have played a role in shaping his career goals and character. So if breaking out of his shell was the goal, Duah has clearly succeeded, and others have noticed.
He was recently named SUNY Poly's recipient of the Norman R. McConney, Jr. Award, which celebrates the achievements of SUNY EOP seniors who have exhibited academic success, courage, perseverance and leadership qualities during their journey to earn an associate's or bachelor's degree.
"I am honored and grateful to have received this recognition," said Duah. "To me, winning this award is a testament to the support and guidance of the important people in my life, and it is a reminder to pay it forward. I hope that my achievement can serve as a beacon of hope, inspiring those who have been marginalized and forgotten to rise above inherited limitations and never give up on their dreams."
After walking across the stage at the Wildcat Field House, the computer science major/business management minor will head off to Newport, Rhode Island, where he's been hired as a computer scientist at the Naval Undersea Warfare Center.
The advice he offers to future SUNY Poly students is to be open-minded.
"In high school, I was maybe an average student, not particularly all the way involved besides for music," said Duah. "I came here and completely broke out of those [limitations that] I put on myself."