Climb aboard the Metro-North with SUNY Poly alum DeAndre Walters '17

Taking the 7-train with his mother as a child, Queens native DeAndre Walters developed an interest in trains at an early age.
"Back then, the subway was quite an interesting place. You had all the older redbirds and a wide array of retro stainless-steel cars," he said.
The 2017 Electrical Engineering Technology grad was recently promoted to the Locomotive Fleet Superintendent at Metro-North Railroad (after previously serving as a Technical Supervisor and Electrician Tech). Each morning he catches a train from Poughkeepsie to Croton-on-Hudson to begin the work day, a career path made possible by his experience at SUNY Poly.
"In my new role, I'll be managing a shop of 70 employees and the entire fleet of 54 locomotives," said Walters. "I need to make sure they stay on the road for the rest of their life, have the requisite parts and are in a good state of repair. It's also about making sure the employees are happy and continue to make service for the Hudson Valley and Connecticut [area]."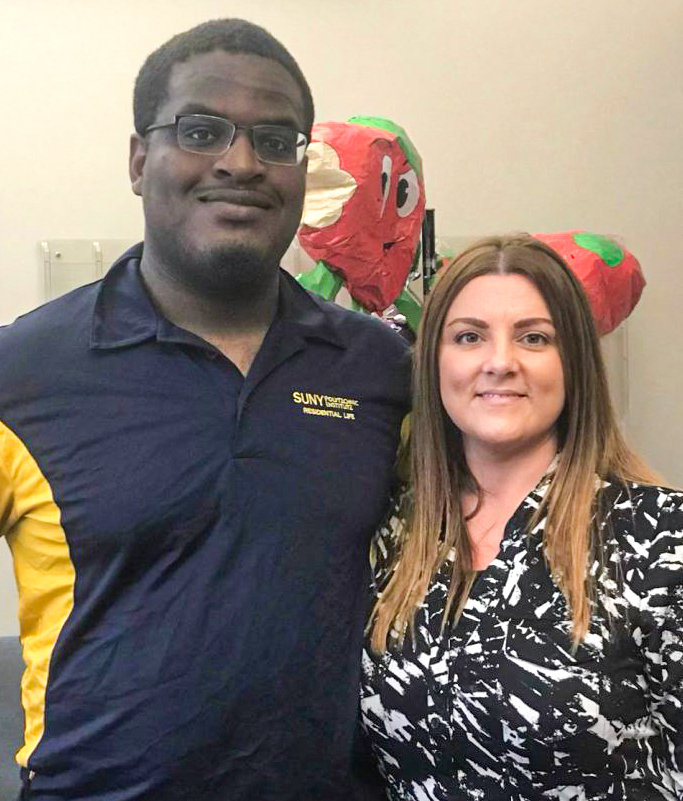 The large number of civilians that use Metro-North's Hudson Line to commute in and out of New York City on a daily basis may not realize it, but Walters and his peers work diligently behind the scenes to ensure things stay on schedule.
"I can't tell you how many times I've saved their work commutes without them knowing," he said.
Walters doesn't plan on slowing down, with the ultimate goal of one day serving as chief mechanical officer and/or vice president of the railroad.
The path through SUNY Poly
DeAndre was encouraged to apply to SUNY Poly by a friend who had committed.
After applying and doing research on the university, DeAndre chose SUNY Poly because it had the track he wanted and provided a top-notch education at a fraction of the cost of similar institutions.
The knowledge and tools gained from SUNY Poly's electrical engineering courses has proved useful each day.
"Dr. [Mohamed] Rezk, who has long since retired, a majority of his classes really apply to what I do," said Walters. "The electrical communication classes Dr. [Michael] Mazzatti taught involved a lot of what I was doing when I first got to Metro-North – Positive Train Control. Also, Dr. [Mohammed] Abdallah's courses were amazing to me. I didn't realize how much of that information still applied to what I'm doing. I came in thinking these trains worked differently than what we were being taught. But no, they worked pretty much the same. It was great gaining that advanced knowledge that I've used to troubleshoot a lot of problems over the years."
Walters, who also spent two years as a resident advisor and senator on Student Government, said he met a lot of a great people during his time in Utica.
"SUNY Poly did a good job broadening our horizons," he said. "Being in the dorms also helps make the experience a great one."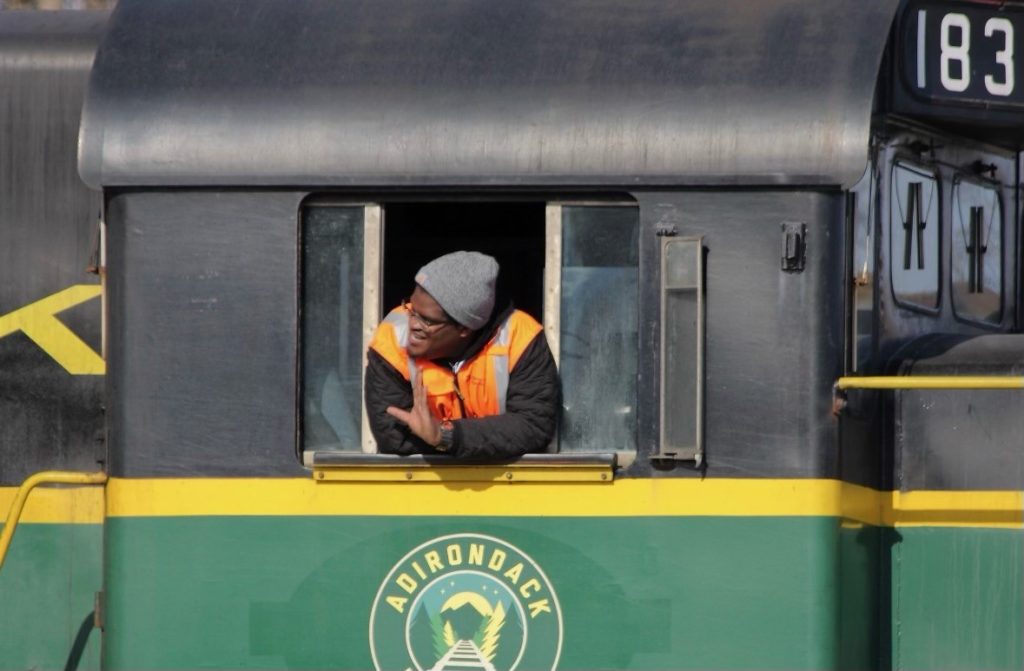 Advice for current and future EET majors
Walters encourages his peers to search for jobs early. "I had mine secured the February before graduation," he noted. "It's good to get ahead of the rush when everyone graduates."
He also stressed the importance of researching the different opportunities.
"I had the option of being an 'electrician' or coming in as an associate engineer. The associate engineers make around $60K, while electricians make significantly more and are hourly workers," Walters explained. "So do the dirty work, get the hands-on experience that will help you progress and get on a faster track."
During his freshman year, Walters saw an Adirondack Railroad poster in Kunsela Hall. They were looking for volunteers. Seeing as he had the free time, Walters signed up. He started as a car attendant then became a brakeman, before working on conductors and gaining experience with the mechanical and electrical components of their locomotives.
"I did my co-op through them and still volunteer with them as an engineer," he said. "It was something to do for fun and I gained valuable experience. If you can find something to do in your field on weekends while at SUNY Poly, I say go for it."