Message from Assistant Vice President of Development

To Our SUNY Poly Family,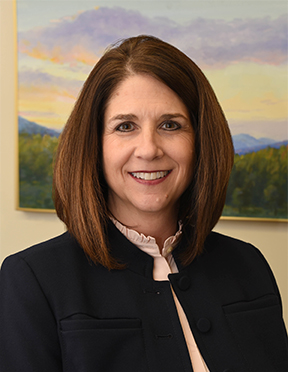 The past year has been filled with many exciting initiatives from welcoming students back to campus for in-person learning to receiving incredible investments for our university, and we could not be more grateful to the alumni, faculty, staff, board members and friends of SUNY Poly who have made it all possible.
SUNY Poly is continually developing relevant, measurable, and sustainable programs that welcome the participation of alumni and enhance the student experience. The Alumni Association is always looking for alumni who are willing to connect with and mentor students, share their expertise in classrooms, and discuss their own SUNY Poly student experience with future Wildcats. Alumni are welcome to get more involved in our alumni ambassador program by contacting Mike Aiello, Assistant Director of Alumni Relations at 315-792-7276 or aielloml@sunypoly.edu.
Pride and tradition will be the theme of this year's Wildcat Weekend and I invite you to join the SUNY Poly community for the festivities, September 16 -18 at our Utica campus. Please visit our Wildcat Weekend schedule of events often, as events are continually being added to our website.
As we welcome students, faculty, and staff back to campus for the '22-'23 academic year, we thank our more than 28,000 alumni who can make a difference today in the lives of our students who are destined to be the leaders of tomorrow.
Andrea LaGatta
Assistant Vice President of Development