SUNY Poly Receives An Additional Gift From the Francis A. Wilcox Trust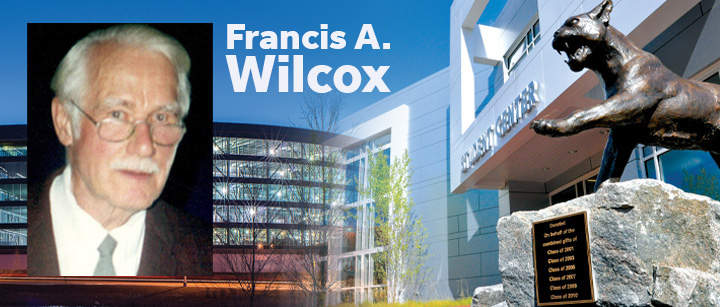 The SUNY Poly Foundation recently received an additional gift from the Francis A. Wilcox Trust in the amount of $150,000. Kevin '92 and Sue Keehle directed this gift to be used to purchase equipment, furniture and assist with renovations to the existing Physics Lab located in Donovan Hall. The lab will now be known as the Francis A. Wilcox Physics Lab.
The Francis A. Wilcox Trust previously contributed $1.9 million to the SUNY Poly Foundation, which was the largest individual donor contributions in the institution's history. The funding will support undergraduate student scholarships, and the renovation of four electrical and computer engineering/engineering technology laboratories and the purchase of new, state-of-the-art equipment.
"SUNY Poly is profoundly grateful to Mr. Wilcox and Kevin and Sue Keehle for their transformative commitment that will allow SUNY Poly to provide leading-edge engineering resources to students," SUNY Poly Acting President Dr. Tod A. Laursen said. "We are thrilled to receive this generous donation which will not only allow current and future students to gain a world-class experiential engineering education, but also remind all of us how one person can make such a powerful impact in the lives of so many. I hope that others may see these gifts and be inspired to build on the generosity of Mr. Wilcox and his family."