Poly Pantry Relocates

Poly Pantry, SUNY Poly's on campus food pantry, has relocated to the first floor of Kunsela Hall at the Utica campus. Housed within the Auxiliary Services Office and the Bookstore, the pantry was established to provide any SUNY Poly student who may be experiencing food insecurity, with food and personal items free of charge, in a stigma-free environment.
SUNY Polytechnic Institute was honored to be chosen by Chancellor Jim Malatras as one of seventeen campuses to receive a grant to purchase a food pantry refrigerator as part of a larger effort to ensure students on campus have access to refrigerated items as food insecurity grows across the nation.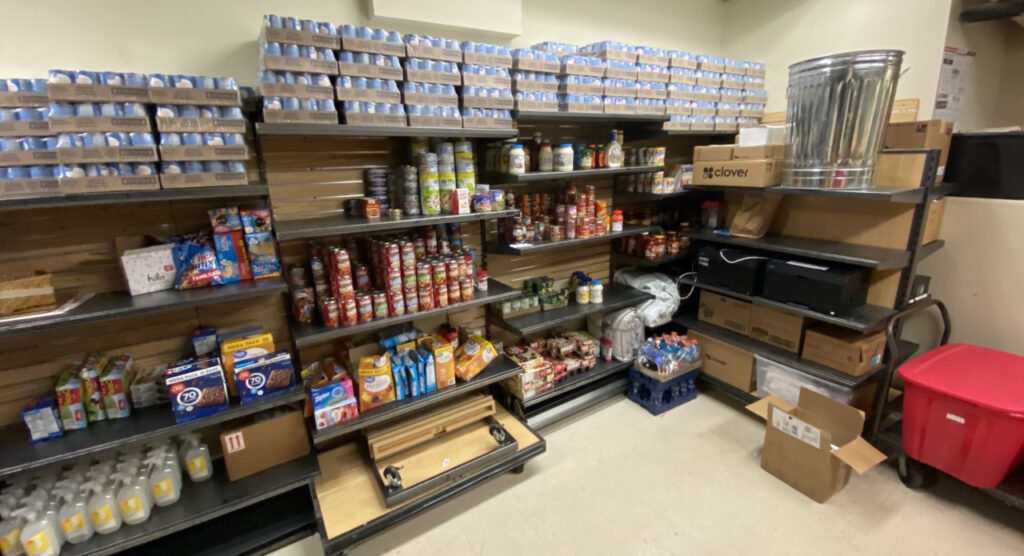 "Food insecurity is all too prevalent across our nation and made worse by the pandemic, and our students are not immune. It is proof of the inequalities that exist on our campuses—and as we are optimistic about their return to in-person classes in the fall, we have to make sure campus food pantries continue to have sustainable and reliable resources for more students," said Chancellor Jim Malatras.
SUNY Poly students in Utica who are in need of items from Poly Pantry can complete the request form and will receive notice when your order is ready for pickup. If you have any questions please email Megan Wyett or Diana DiPrimo.
SUNY Poly students in Albany interested in receiving support can visit the food pantry located in the Student Services Suite – NFS 309. Please contact Diana Dumesnil to make arrangements for pickup.
The pantry is supported through donations from, and the kindness of, the campus community and other partners like SUNY, WalMart Distribution Center, Sodexo, Bargain Grocer, and Chobani.